Overview

Morton's metatarsalgia is a condition associated with a painful neuroma* on the digital nerve causing pain in the foot. Charcterised by perineural fibrosis and nerve degeneration due to repetitive irritation, is thought to be due to irritation of the digital nerve caused by repeated trauma, ischemia or entrapment of the nerve, occurs most frequently in women aged 40-50 who wear high-heeled, pointed-toe shoes. The neuroma occurs at the level of the metatarsal necks. The common digital nerve to the third/fourth metatarsal spaces is most often affected, although other interspaces can be involved.

Causes

Poorly fitted footwear can be a cause. Shoes that have a tight and narrow toe box can cause the never to become entrapped causing the pain. High heeled shoes abnormally place the metatarsals under extreme pressure which can cause Morton?s Neuroma. In cases of abnormal pronation, there can be significant motion between the 3rd and 4th metatarsals which can cause an irritation to the nerve that runs between them. This inflammation causes the pain.

Symptoms

Symptoms include tingling in the space between the third and fourth toes, toe cramping, a sharp, shooting, or burning pain in the ball of the foot and sometimes toes, pain that increases when wearing shoes or pressing on the area, pain that gets worse over time. In rare cases, nerve pain occurs in the space between the second and third toes. This is not a common form of Morton neuroma, but treatment is similar.

Diagnosis

Based on the physical examination, your doctor usually can diagnose a Morton's neuroma without additional testing. A foot X-ray may be ordered to make sure that there isn't a stress fracture, but it will not show the actual neuroma. If the diagnosis is in doubt, your doctor may request magnetic resonance imaging (MRI) of the foot.

Non Surgical Treatment

Wear shoes with plenty of room for the toes to move, low heels, and laces or buckles that allow for width adjustment. Wear shoes with thick, shock-absorbent soles, as well as proper insoles that are designed to keep excessive pressure off of the foot. High-heeled shoes over two inches tall should be avoided whenever possible because they place undue strain on the forefoot. Resting the foot and massaging the affected area can temporarily alleviate neuroma pain. Use an ice pack to help to dull the pain and improve comfort. Use over-the-counter shoe pads. These pads can relieve pressure around the affected area.

Surgical Treatment

If these non-surgical measures do not work, surgery is sometimes needed. Surgery normally involves a small incision (cut) being made on either the top, or the sole, of the foot between the affected toes. Usually, the surgeon will then either create more space around the affected nerve (known as nerve decompression) or will cut out (resect) the affected nerve. If the nerve is resected, there will be some permanent numbness of the skin between the affected toes. This does not usually cause any problems. You will usually have to wear a special shoe for a short time after surgery until the wound has healed and normal footwear can be used again. Surgery is usually successful. However, as with any surgical operation, there is a risk of complications. For example, after this operation a small number of people can develop a wound infection. Another complication may be long-term thickening of the skin (callus formation) on the sole of the foot (known as plantar keratosis). This may require treatment by a specialist in care of the feet (chiropody).

Prevention

The best way to prevent a neuroma is by avoiding the things that cause them. Review your risk factors. If relatives have had similar problems, or if you know that you pronate or have any problem with the mechanics of your foot, talk with a podiatric physician about the correct types of shoes and/or orthoses for you. If you are not sure whether you have such a problem, the podiatric professional can analyze your foot, your stride and the wear pattern of your shoes, and give you an honest evaluation. Remember, though, that sometimes neuromas, like other conditions, can develop for no discernible reason. With this in mind, be good to your feet, and be aware of any changes or problems. Don?t wait to report them.
Powered by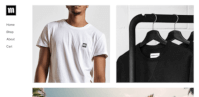 Create your own unique website with customizable templates.